Water Drive
BF continues its passion for community service.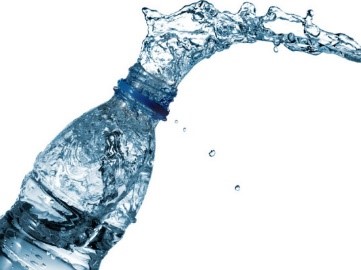 "To raise as much money as we can to help fund water projects in areas of the world that don't have access to (water) treatment." That is the goal of the 100 day "Charity: Water" project here at BF according to Mr. Mitchell. If successful, the money raised by this project will bring water to 50+ people in need.
As part of the environment curriculum in seventh grade, Ms. Krasinski and Mr. Mitchell taught the seventh grade about people across many parts of the world who have no clean water. Instead of just a few lessons on it, the two teachers took it to the next level, launching campaign. Charity: Water – the group that the money will go to – is a non-profit organization operating 24,000+ projects in 24 countries.
Mr. Mitchell said "We teach about it every year and every year we want to do something to help solve the water crisis, this was the year we could do something about it." The charity is a living solution to the water crisis. It won't end the global situation, but it has the potential to directly benefit people in need. Most people are donating about $30, but they extend in range from $258.85 to a few coins. There are collection jars set up in Mr. Mitchell's and Ms. Krasinski's rooms. Money earned could be put to use by Charity: Water in various ways. Different water purifying methods include Deep Wells, Medium Well, Solar Water Purification, Biosand Filters, etc.
Some students have taken matters into their own hands, promoting and supporting the charity on their spare time. Six seventh grade students, Izzy Monplaisir, Johanna Murphy, Charlotte Luster, Zora Por-Reinhart, Marissa Timmers and Skylar Kliesch went to downtown Ridgewood to advertise the project and collect funds. They showed passersby one bottle of clean water, and one of dirty water similar to that that many people have to drink. Local shops also put up flyers they handed out.
In Africa many settlements of various sizes (from tiny villages to emerging megacities) rely on hand dug wells. These provide moderately clean water at the expense of a dangerous construction. Many people die when digging these wells, and they are often just a simple hole in the ground. When money and tools are provided by charities, like the one here at BF, people no longer have to use dangerous methods like hand-digging. Instead, proper wells can be dug that provide far cleaner water and pose little to no danger to those making them. In larger towns and cities Deep Wells can be dug. A single Deep Well can provide water for 3,000 people, but they cost significantly more money than Shallow Wells, and also often require a motorized pump. While a Shallow Well can't provide water for 3,000 people, they are still a reasonable solution for many communities.
For comparison, Ridgewood has about 25,000 people and the village government runs "Ridgewood Water" a company that supplies high quality, pure, and good tasting water with our town and various municipalities around it. Even in the deepest draught we have a steady supply of good water. This is essentially the opposite of what many people experience in water-stressed regions.
The goal was $1000, but the funds have already exceeded $1,900. If you want to make a difference and donate paste this into your url bar:
https://my.charitywater.org/kristen-krasinski/bfms-water-campaign