Mr. Schulke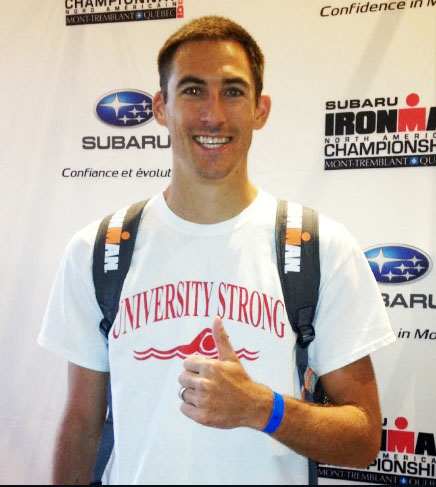 Mr. Schulke is an 8th grade social studies teacher at Benjamin Franklin Middle School. The Bolt has some background information about him such as being a coach for the girls swimming team at Ridgewood High School in addition to his current teaching career. The Bolt  is aware that he has been teaching for many years and plays a positive role in the staff but in order to learn more about him, we asked him multiple questions in an interview. 
Q: What motivated you to become a teacher?
"I had a really good public speaking teacher in college who got everyone really excited about public speaking so it seemed like a good thing to do to get students excited about learning."
Q: Why did you choose to teach in Ridgewood and what was your decision based off of school wise?
"Because my wife teaches in Livingston and her commute is really long so I tried to get a job in North Jersey and this position was open and it seemed like a good place to teach.  After interviewing with the administration I got the impression that BF was a school that would allow me to challenge myself as a teacher and find the best ways to help students expand their thinking."  
Q: Why did you choose to teach social studies?
"Like I said I always liked history and always found it interesting, I like books and stuff and movies as a kid. "  
Q: Was there anybody in your life at an early age that gave you motivation to do the things that you currently do?
"My grandfather was a photojournalist and he followed Martin Luther King Jr. throughout his career and he would always tell stories of his experiences documenting the Civil Rights movement, which sparked my interest and enthusiasm in learning about history.
Q: What is your favorite aspect of teaching?
"My favorite aspect of teaching is seeing kids get better and improve their writing and learning and stuff and growing."
Q: What made you want to coach swimming and how did it catch your attention in the first place?
"Being a swimmer myself and not really being good when I started and becoming really good in college made me want to impart that in other kids.  I started swimming because I had a knee injury that prevented me from continuing playing soccer. Having the experience from being a beginner swimming to improve enough to swim in college led me to want to help other kids have the same experience"
Q: How long have you been teaching for and what is the biggest takeaway you've gotten from teaching?
"Boy…twelve or thirteen years.  Biggest takeaway from teaching is that there are always new ways of teaching and helping students grow.  A good teacher needs to be flexible and open to change." 
Q: If you were able to work a different occupation for one day, what would it be and why?
"I've always wanted to be a lawyer. I thought that would be a lot of fun.  I have always enjoyed arguing and being a lawyer seemed like a job where you are, in a sense, solving a puzzle.  You take the evidence and make your strongest case to convince others"
Q: What is one thing everyone should know about you?
"Just how much I like to read I guess because I read books all the time and it's something that I think… once you find the right book you really enjoy it as well so it's a really good thing to get into."
In conclusion, interviewing Mr. Schulke gave a better insight on his career rather than just teaching. We have learned that he is a very influential member within BF staff and his commitments he has besides teaching social studies have made him a successful person. His background has given him opportunities to become great and his hard work and dedication has paid off. Having the option to teach gave Mr. Schulke a job where he can spend time with students and watch them learn and grow to have a better sense of history throughout the world. Overall, the actions that Mr. Schulke has been a part of in the past have been a beneficial factor in giving him the motivation into becoming the great teacher he is within Benjamin Franklin Middle School.