Ridgewood Eats
Where do the kids in the know like to go?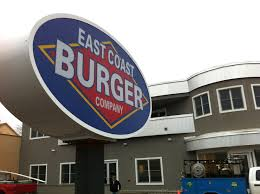 Downtown Ridgewood offers a plethora of delicious places to eat that all provide a wide variety of food choices and scenery. We polled over one hundred  eighth graders from Benjamin Franklin Middle School As to what their favorite restaurants were in town and why.The options consisted of Orange Leaf Frozen Yogurt, Daily Treat Restaurant, Renato's Pizza, Playa Bowls, East Coast Burger Company, Van Dykes Ice Cream as well as Tito's Burritos and Wings. Out of these choices, it was found that the three most selected food spots were East Coast Burger Company, Van Dykes Ice Cream, and Tito's Burritos and Wings.
East Coast Burger had the most positive reviews from the select students. It is convenient for a quick bite or to have a casual sit down meal. It is a nice place for families to go out and enjoy themselves as well. The scenery is casual and has more upscale food options for customers. Service is fairly quick for the quality of food that will be served. They have a pleasing staff that is very welcoming and accommodating to all needs of the customers. Over 38 percent of the students who have been asked to participate in the poll said that East Coast Burger was one of their favorite places to eat in town.
Although this restaurant is not located in the center of town, it is worth the small walk towards the train station. Food variety is not an issue East Coast has, on their menu there is a vast variety of burgers, sandwiches, seafood, hot dogs, finger food and desserts.  Contrary to common belief there are many options to choose from other than just burgers. There are meals suitable for vegetarian and vegan diets as well as individuals who have food allergies to which the staff will be more than willing to accommodate too. Another option are salads that provide a sufficient amount of nutrients unlike some other restaurants which neglect to serve salads that have any nutritional value. Prices aren't strenuous especially for young students, of course seafood items will be slightly more costly, but the selections average $6.50. East Coast Burger Company is a wonderful and a fun family establishment.
The second most selected restaurant among students was found to be Tito's Burritos and Wings, a casual mexican food stop which is why 19 percent of people shared that this is one their favorite places to eat after school. When asked how much they liked Tito's Burritos and it was found that over 35 percent shared that it was a great choice. Titos is conveniently located in the center of town on East Ridgewood Avenue which is a short walk away.
The staff is very friendly and welcoming to all of their customers. Although the seating inside of the restaurant is fairly crammed and is scarce more so during the summertime. Titos does encourage ordering in advance and picking up your meal if that is the most convenient option. Options on the menu includes gluten free and vegetarian options. Burritos and nachos are found to be the most popular orders. Every order also includes freshly baked chips and salsa free of charge.          
The third most popular food place based on the results was Van Dyke's Ice Cream. This is a further drive than most of these restaurants but always has satisfied customers. Located across town on the West side of Ridgewood on a quiet street. It is not uncommon to find this place packed on a warm summer night, or anytime of year! This family owned establishment openly hires high school students which makes for a great summer job.
Over 14 percent of people said that this was their favorite place to eat. Van dykes homemade ice cream and family owned business brings customers in from both sides of town which attests to the quality of their options. They have a wide variety of flavors in generous serving sizes and for reasonable prices. Some of the more interesting and gourmet fall ice cream flavors include pumpkin, apple pie, and blueberry pie. A special summer ice cream flavor that is popular is the peach option. Stay on the lookout for limited time flavors because they run out fast! When the students were asked how much the liked Van Dykes over 56 percent of people said that it was great! Not to mention their awesome milkshakes and other sweet treats such as root beer floats, sundaes, ice cream cakes and more which always leave a smile! The only downside is that we can't have one of our favorite places to eat all year round. Although it is probably for the best that children don't eat ice cream during cold winters, it is still unfortunate. Van Dykes closes in November also for their high school staff but don't worry they'll be back and running around springtime!
Overall, the top three place to go and eat in Ridgewood are Van Dykes, Tito's Burritos and Wings, and East Coast Burger. Even though there are so many amazing places these top the rest according to the students that were asked. There is a difference in hangout sports for adults and adolescents but any of these establishments would be more than satisfying for any and all ages. Also, be sure to give them a positive yelp review!