NFL Mock Draft 2023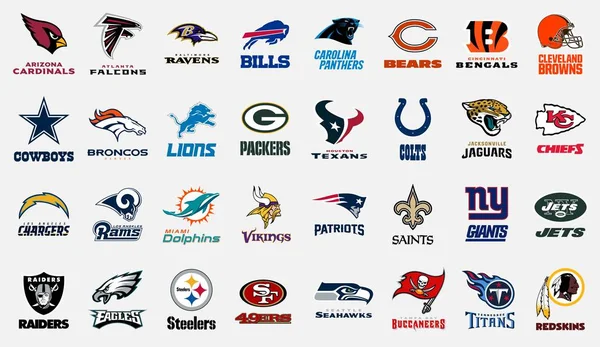 The NFL draft, which starts on April 27, is an event all NFL teams (and their fans) look forward to. The draft allows each team, (or the team they traded their pick to) in order of how bad their season went, to pick some of the best college players in the nation. 
This is a mock draft, where one analyzes data and statistics, and makes picks with logic and reasoning. Usually. Not every pick may be accurate to the actual draft, and some circumstances may change (for example, on March 10 the Panthers traded for the No. 1 overall pick, which meant the poor writer had to rewrite the draft. Again.) Give the writer some condolences. If you have no idea what a football-related term means, just google it. Without further ado, this is the 2023-2024 mock draft 3.0.
1Carolina Panthers

(Trade via Bears)

Pick: C.J. Stroud, QB (Ohio State)

The Bears, with no need to draft a Quarterback because of Justin Field's breakout season, trade down, receiving 4 picks and D.J. Moore from the Panthers.. The Panthers, in turn, are anxious that Stroud will be drafted before their pick (No. 9) by the Texans or perhaps by the Raiders if they decide to trade up, so they select Buckeye C.J. Stroud, the most accurate pocket-passer in this class. 
2

Houston Texans

Pick: Bryce Young, QB (Alabama)

This pick is kind of a no-brainer. With C.J. Stroud gone, the Texans are now sure of their decision to draft Bryce Young. Young's frame (5-foot-10) gives a lot of franchises doubt, but the Texans are willing to draft him for his other skills.
3

Arizona Cardinals

Pick: Will Anderson Jr, ED (Alabama)

This pick is also extremely easy to assume. Given the choice between Jalen Carter (another pass rusher) and Anderson, the Georgia player is preferable, as he would fill in the now empty slot that previously held the now retired J.J. Watt. And with the recent controversy with Carter, Anderson would be the best choice. With only 36 sacks (in comparison to the Eagle's 68 in the regular season) their pass rush leaves something to be desired. 
4

Indianapolis Colts

Pick: 

Will Levis, QB (Kentucky)

The Colts are in no way upset at this turn of events, as Levis is an incredible prospect. He has a cannon for an arm, inarguably the strongest in the draft. And aside from anything practical, Levis would look pretty good in a Colts uniform. 
5

Seattle Seahawks

(Trade via Broncos)

Pick: Jalen Carter, DL (Georgia)

Anthony Richardson, a product from Georgia, was once a possibility for Seattle, but considering that they signed Geno Smith to a new three year deal, that doesn't seem very practical any longer. They therefore decide to draft one of the 2 blue chip defensive linemen in this draft. 
6

Detroit Lions

(Trade via Rams)

Pick: Anthony Richardson, QB (Florida)

The Lions have Quarterback Jared Goff on their team, and while he did have a surprisingly good performance late in the past season, this is just too good an opportunity to pass up. Richardson is a freakishly athletic player, as can been seen in his film, and it showed during the combine, where he ran an official 4.43, a 40.5 vertical jump, and a 10-foot-9 broad jump. For those whom these numbers mean absolutely nothing, these stats are freakish. 
7

Las Vegas Raiders

Pick: Devon Witherspoon, CB (Illinois)

Having traded for Jimmy Garropolo, Las Vegas doesn't have a desperate need for a rookie franchise quarterback, so they draft Witherspoon. Other than needing improvement among their defensive backs, Witherspoon is undoubtedly the best cornerback in this draft. He didn't even test in Indy, because his tape was just that good. 
8

Atlanta Falcons

Pick: Tyree Wilson, ED (Texas Tech)

The Falcons are in desperate need of a better pass rush, and Tyree Wilson has the ability to improve it. He has the versatility to play on any part of the defensive line, and his 7-foot-2 wingspan is incredible. Wilson is an extremely intriguing prospect, and the Falcons are happy to draft him. 
9

Chicago Bears

(Trade via Panthers)

Pick: Peter Skoronski, T (Northwestern)

At this point in the draft, Quentin Johnson is available. But since the Bears now have D.J. Moore, Darnell Mooney, Chase Claypool and Equanimous St. Brown, do they really need more wide receivers? In this mock draft, the answer is no, and Chicago decides to shore up their Offensive line. Not the most exciting pick, but still a good one nonetheless.
10

Philadelphia Eagles

(Trade via Saints

Pick: Quentin Johnson, WR (TCU)

A.J. Brown and Devonta Smith have been superstars this past season, but they need some shoring up at the Wide Receiver 3 position. Quez Watkins is blazing fast, but he didn't have a great past season and during the Super Bowl he had some key dropped passes. Given all this, the Eagles can't pass up the opportunity to draft Quentin Johnson. His film and combine screams athleticism, with a 40.5 vertical and 11-foot-2 broad jump. He would make a great replacement for Watkins, and being placed as the 3rd string receiver would give him enough reps to hopefully break out.
11

Tennessee Titans

Pick: Jaxon Smith-Njiba, WR  (Ohio State)

The Titans have tried experimenting with various wide receivers. They tried with Julio Jones, which failed, drafted A.J. Brown, which failed, and then they traded him, then watched with jealousy as Brown had the best season of his career. And other receivers failed, too. So they draft Njigba (who has a nigh unpronounceable last name) hoping that their fortune will turn around. Judging by his combine performance, it probably will.
12

Houston Texans

(Trade via Browns)

Pick: Zay Flowers, WR (Boston College)

Having just drafted Bryce Young, the Texans would like to draft him some new weapons. But the defensive line is an extremely pressing issue, and Calijah Kancey is waiting to be drafted. Kancey ran a blazing 4.67 40 yard dash, breaking a record for defensive linemen. Despite his being undersized (relatively speaking) he's still an incredible prospect. 
13

New York Jets

Pick: Paris Johnson Jr, T (Ohio State)

With some lingering doubts about Mekhi Becton's injury still hanging around, Johnson would make a fantastic replacement. If Becton is fully healthy, then New York would have two great exterior linemen. If Aaron Rodgers comes to New York, this would please him. 
14

New England Patriots

Pick: Lukas Van Ness, ED (Iowa)

The Patriots have an impressive pass rush, accumulating 54 sacks over the past season, mostly thanks to Matt Judon and Deatrich Wise. But both of their contracts expire in 2 seasons, and New England drafts Van Ness in hopes of turning him into a sack machine well before the contracts expire. 
15

Green Bay Packers

Pick: Nolan Smith, ED (Georgia)

The Packers have 32 sacks on the season, and whenever one watches a Packers game, it is frustrating to see the lack of pass rush. This drives Green Bay to draft the highest Edge on the board. And if the Packers needed any more convincing, Smith had a better 40 yard dash and vertical jump better than Quentin Johnson, not to mention a broad jump better than Anthony Richardson's.
16            

                                                                                                                 

Washington Commanders

Pick: Broderick Jones, T (Georgia)

With needs at the guard position and at center, the Commanders need to take a positive step towards an improved offensive line. They decide to take Broderick Jones, the highest offensive lineman on the board who possesses the versatility to play at the guard position if necessary. This is a bit of a reach, but the Commander's don't need Edge Rushers, who make up most of the players from the top of the board down to Jones. 
17                                                                                                                          

Pittsburgh Steelers

Pick: Christian Gonzalez, CB (Oregon)

The Steelers have a clear need at the cornerback position, and Gonzalez, the highest corner still on the draft board, seems pretty enticing for Pitt. 
18       

                                                                                                                      

Detroit Lions

Pick: Joey Porter Jr, CB (Penn State)

With an obvious need at cornerback, the Lions decide to take Porter, hoping his consistency will serve him well in the NFL, and that he won't get flagged for Defensive Pass Interference quite as often as he was in his last two seasons.
19       

                                                                                                                      

Tampa Bay Buccaneers

Pick: Dalton Kincaid, TE (Utah)

The Bucs have lost Tom Brady, NFL superstar, to retirement this season, so now they want a new franchise Quarterback. The next best QB, though, is far enough down that the Bucs could draft them in the 2nd round. And if not, they could draft Stetson Bennet, who showed that he should not be ignored at the combine.
20       

                                                                                                                      

Seattle Seahawks

Pick: Deonte Banks, CB (Maryland)

Having filled their need at the defensive line, Seattle considers drafting the highest o-lineman available, but he isn't a good fit for Seattle. Instead, they make their Cornerback core even better, drafting Deonte Banks. Paired with Tariq Woolen, Seattle's DBs will be unstoppable. Banks is one of the surprisingly large number of freakishly athletic cornerbacks in the draft. Posting a 4.35 40 and 42-inch vertical (Remember, the average for us non-nfl freaks is 16-20 inches) and an 11-foot-4 broad jump. (That's really, really impressive.)
   

                                                                                                                      

Miami Dolphins

Pick: No one

Due to tampering violations with Tom Brady a few years ago, the Dolphins do not have a pick. Tampering with the Tampa Bay's players. Heh heh.
21       

                                                                                                                      

Los Angeles Chargers

Pick: Anton Harris, T (Oklahoma)

The Chargers need an improvement on their exterior offensive line. Anton Harris is the best man on the board for that need, so Los Angeles drafts him, hoping he can improve when being power rushed.
22       

                                                                                                                      

Baltimore Ravens

Pick: Myles Murphy, ED (Clemson)

Generally regarded as one of the biggest freaks (athletically speaking) Murphy would be a fantastic addition for Baltimore. While his skill technically might require a few years to progress, the payoff for waiting that time could be jaw-dropping.
23       

                                                                                                                      

Minnesota Vikings

Pick: 

Calijah Kancey, DL (Pittsburgh)

Minnesota needs to shore up their defensive line, and Kancey would be an amazing pick. Compared closely to Aaronn Donald, Kancey is a little undersized, but his speed (a 4.67 40 yard dash!)

Among other things make him an intriguing prospect.
24       

                                                                                                                      

Jacksonville Jaguars

Pick: 

Brian Branch, S (Alabama)

The Jaguars consider it to be no less than a miracle that Branch is still on the board. With a huge need at the general defensive back position, Branch fills the role quite nicely. His 4.58 40 yard dash isn't blazing compared to the other DBs drafted earlier, but his natural position is in the slot, and his speed fits that job well.
25       

                                                                                                                      

New York Giants

Pick: 

Jordan Addison, WR (USC)

New York needs a good wide receiver. Any team where the best receivers are Kenny Golladay and Darius Slayton would. So despite Addison's subpar combine, where he did not demonstrate the speed and explosiveness one would expect from a 173 pound wideout, New York drafts Addison.
26       

                                                                                                                      

Dallas Cowboys

Pick: Bryan Breese, DL

Despite having a good Edge Rusher, Dallas' defensive line is in need of improvement. The athletic and versatile Breese can help the Cowboys all along the line. 
27       

                                                                                                                      

Buffalo Bills

Pick: 

Emmanuel Forbes, CB (Mississippi State)

The Bills need offensive linemen, particularly in the interior. But there aren't great interior offensive linemen for a long time down the list of players. So they fill a need at DB with Forbes, a versatile (albeit lightweight) corner who can fill multiple roles smoothly.
28       

                                                                                                                      

Cincinnati Bengals

Pick: 

Dawand Jones, T (Ohio State)

Unlike the aforementioned Bills, the Bengals need exterior offensive linemen, and they find it in Dawand Jones, a very non-versatile tackle who the Bills didn't need. The Bengals could use him, though, and they decide to draft him.
29       

                                                                                                                      

New Orleans Saints

(Trade via 49ers)

Pick: 

Mazi Smith, DL (Michigan)

The Saints need to patch up a hole in their defensive line, and Smith provides the perfect opportunity to add a prodigiously strong Nose Tackle to their roster. His hands are so strong he can just shove players aside almost as an afterthought.
30       

                                                                                                                      

Philadelphia Eagles

Pick: 

Bijan Robinson, RB (Texas)

To some, Robinson's falling to this pick is unfathomable, but  halfback is not very high in positional value, and many teams are happy with their running backs. But Bijan Robinson is one of the best prospects at the halfback position in years, with a strength and explosiveness not quite captured in the combine drills. As Will Anderson Jr. told the NFL, Robinson was the hardest man to tackle he'd seen, and his teammates always had to double or triple-team Robinson to even attempt to bring him down.
31       

                                                                                                                      

Kansas City Chiefs

Pick: 

Josh Downs, WR (North Carolina)

With their best receivers being Mecole Hardman, Kadarius Toney, and Skyy Moore, Andy Reid wants to add some more talent to the wide receiver core, drafting Josh Downs. Downs is a slot receiver, having played 89% of his downs in that position, and with speedy players like Hardman and Toney taking the outside positions, Downs will slide easily into the Chief's offensive scheme.